Open the Chapel Falls app.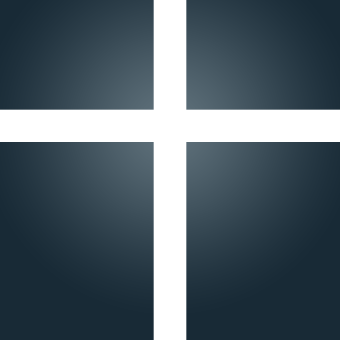 Tap on the Donate banner.
Select how much money you would like to give by tapping on "$0" and entering a number. Select the frequency of your gift.
In addition to making a One-Time donation, you can also set up automated, recurring gifts at different frequencies (Weekly, Monthly, Bi-weekly, Bi-monthly).
Tap the Next button at the bottom of the screen.
If your keyboard is blocking the button, tap anywhere in the white space to make it disappear.
Sign into your Subsplash account using whichever method you prefer.
If you are unsure of which option to pick:
On an iPhone or iPad, it's simplest to Continue with Apple. On an Android device, it's simplest to Continue with Google.
If this is your first time donating online, you'll have to set up a payment method.
If you have donated online before, you can skip this step!
You can either use a Credit Card or enter your Bank Account details to pay. Enter the necessary information for whatever method you choose.
To link a Credit Card, you'll need to enter the card number, expiration date, security code, and your ZIP code. Tap the blue Link button when you're done.
To link your Bank Account, you'll need to enter the name on the account, the routing number, and account number. Tap the blue Link button when you're done.
Select the fund to which you'd like to donate.
Funds may change depending on the financial needs of ministries at the church, so don't worry if you don't see the same ones as in the picture below!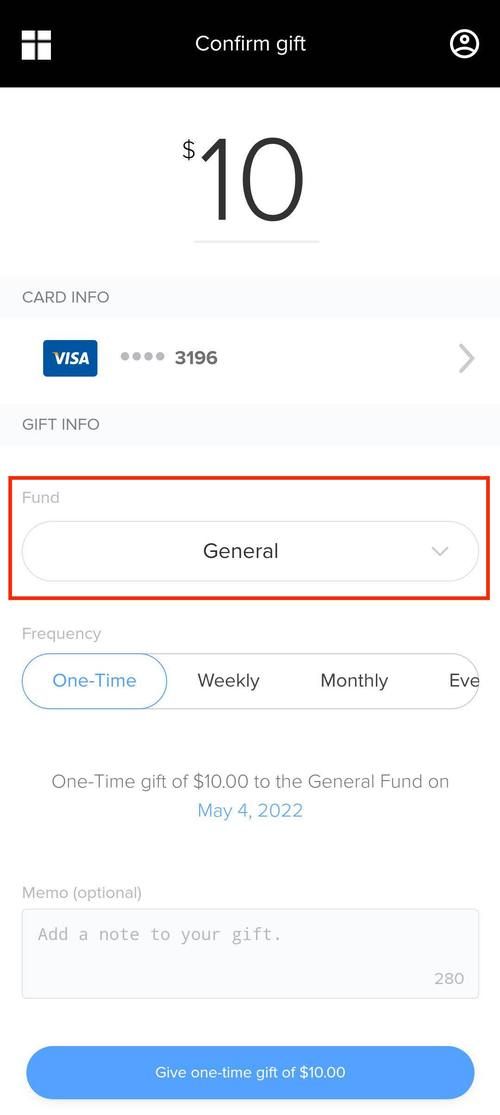 Review the details of your donation. Once you've confirmed that everything looks good, tap the blue button at the bottom of the page to submit your gift!
Double check that the amount, frequency, payment details, and fund are all correct. You can also add an optional memo if you'd like.
That's it! You should have successfully submitted a donation online!